Nereah E. Wakala Nyende
Pharmacist
---
Qualification
Pharm D
Contact Info
Nereah E. Wakala Nyende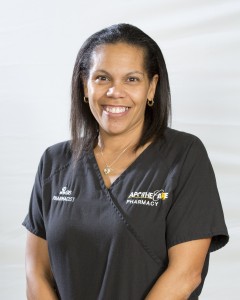 Rae is the manager and pharmacist at Apothecare Pharmacy inside the Walnut Hill Shop 'n Save.
Rae, who started her career as an intern at Apothecare, previously worked at Uniontown Hospital.
Rae holds several certifications from the APhA including immunizer, certified diabetes counselor, Medication Therapy Management and Heartsaver® CPR AED. She is also bi-lingual and speaks fluent Spanish.
A graduate of West Virginia University School of Pharmacy, Rae is originally from Washington, D.C.  She has three children Tyler, Tori and Yasmeen.
In her spare time, she enjoys running.